Renowned mental conditioning coach reflects on the path that led him to his life's work…
Russell Wilson, Michael Johnson, and Alabama Football are giants in their sports, but it's not just their top-notch physical ability that has earned them success. Enter Trevor Moawad: the man behind the mental game of many of the world's top athletes.On the Snap! Raise Humble and Hungry podcast, Moawad shared how he developed his own mental approach that has guided him through challenges since his earliest days.
What is mental conditioning and why does it matter?
Behind every great athletic feat is a sharp mental performance to match. Because who, after all, can loft the perfect spiral to the corner pylon in the last minute of the game if their mind is glued onto their team's trailing score? And you can forget about the go-ahead dinger if you're muddled in the haze of last inning's strikeout.
Brushing off mistakes and challenges is an essential part of winning the game. But it's often a lesson that we learn later in our lives, forced upon us after a repeated history of being our own worst enemy.
So how do the greats do it? How do they show up and deliver when the season is on the line?
Without room for error, elite athletes like Super Bowl-winner Russell Wilson, Olympic gold medalist Michael Johnson, and USMNT soccer star Jozy Altidore make a point of including mental training in their practice arsenal. These are just three of the many elite performers who work with Trevor Moawad, the world's leading mental conditioning coach.
Moawad has also teamed up with some of the country's most prestigious college football programs, including Nick Saban's University of Alabama Crimson Tide and Kirby Smart's University of Georgia Bulldogs, and also non-athletic groups like the Navy SEALs.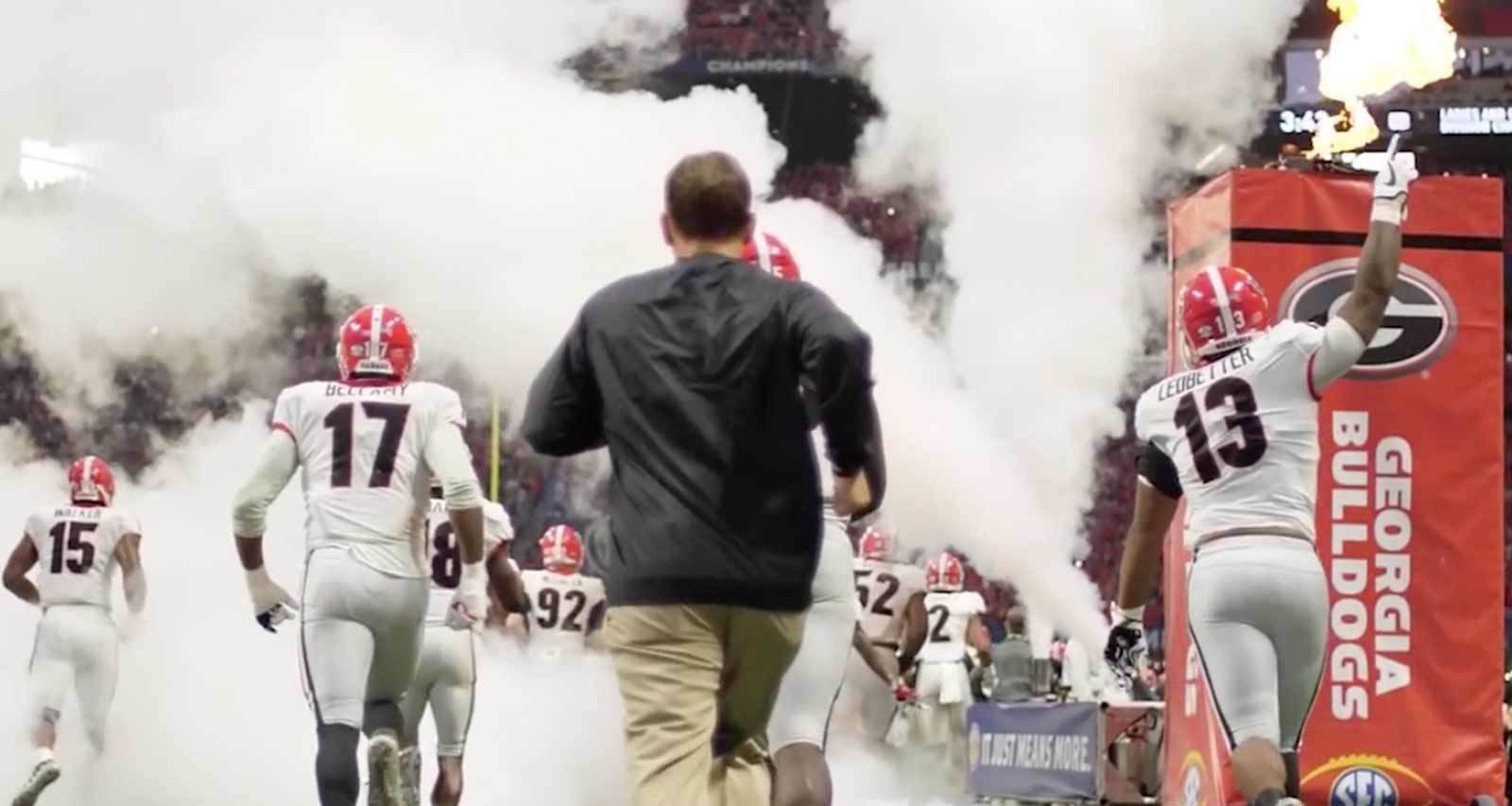 Mental conditioning is all about prepping a person's mental game, a tool that Moawad believes has the potential to radically elevate performance.
Moawad's consulting group describes its services as "focused on the instruction and training of 'mental skills' for performance improvement." Likening training one's mind to training one's muscles or reflexes, mental conditioning is meant to develop strong habits to serve and empower people when the mental pressure is on.
Through his new business, Limitless Minds, co-founded with Russell Wilson, Moawad also works with companies to teach universal competitive thinking principles that facilitate powerful performance in any discipline. Most recently, Moawad has worked with Seattle-based team fundraising company Snap! Raise.
The mental conditioning coach has spoken at two Snap! Raise team clinics and also recently shared his story on the Snap! Raise podcast Humble and Hungry.
Affirmations at bedtime
Though many people have never even heard of mental conditioning, Moawad has been familiar with the concept for most of his life. His parents prioritized making intentional mental practices a norm for the young Moawad.
Moawad told Humble and Hungry host Matt Nickel that thanks to his father and mother, he learned key lessons at a young age, like how important it is to keep "setbacks as temporary" and to "love yourself unconditionally." Every night, Moawad and his mom would play a game of cards, and as they played, they would proclaim these truths. At only four years old, Moawad's mom began instilling in Moawad a habit of affirming himself of his value and strength – and affirming others of theirs, as well.
Meanwhile, Moawad's father, Bob Moawad, was a Washington state Hall of Fame basketball coach, an original co-author and contributor to Chicken Soup for the Soul, and the president of the National Association for Self Esteem – a natural source of inspiration for the young Moawad.
"I never pretended that bad things weren't bad, but I didn't give them any more power than they deserved."

– Trevor Moawad
Though his father's work took him away from home often, Moawad remembers that his dad would flex his work schedule to be able to coach the young Moawad's high school basketball team. Moawad values the daily time that he had with his dad during basketball season, remembering that his father passed on personal lessons and values through his coaching.
"I think a lot of my ability to manage, live, and navigate the world I live in was in a large part based on the way I was conditioned really young," Moawad said.
One of the most important strategies Moawad learned from his parents that he now incorporates into his training with others is what he calls "neutral thinking."
While traditional wisdom emphasizes the advantages that can come from positive thinking and the harm that can come from negative thinking, Moawad believes we should focus less on negatives and positives, and more on the space in the middle.
Championed by a number of Moawad disciples including Russell Wilson, neutral thinking is a helpful tool for remaining present and objective in each moment, allowing individuals and teams to take both setbacks and successes in stride.
Whether you can't help choking up whenever you choke up on a bat or you get cold feet whenever you make a cold call, training your mind to bypass negative thinking, while staying focused on the present, can help you navigate any situation with confidence.
From the B-team to the A-team… and beyond
Moawad says that his understanding of mental conditioning has had direct applications to his personal life.
After a difficult and demanding 2018, Moawad told Humble and Hungry that he felt prepared to deal with the stressful challenges by applying to himself what he teaches others.
"I believe that what I've been teaching is the better way to go through it," Moawad said. "I never pretended that bad things weren't bad, but I didn't give them any more power than they deserved."
When he was younger, however, Moawad admits that he wavered in the lessons of his childhood. Months into his first year at Occidental College, the mental conditioning coach strayed far from his values, comparing himself to a ship without a steering wheel. "I was raised in a real practical environment, but I don't know that I always practically applied it," he reflected.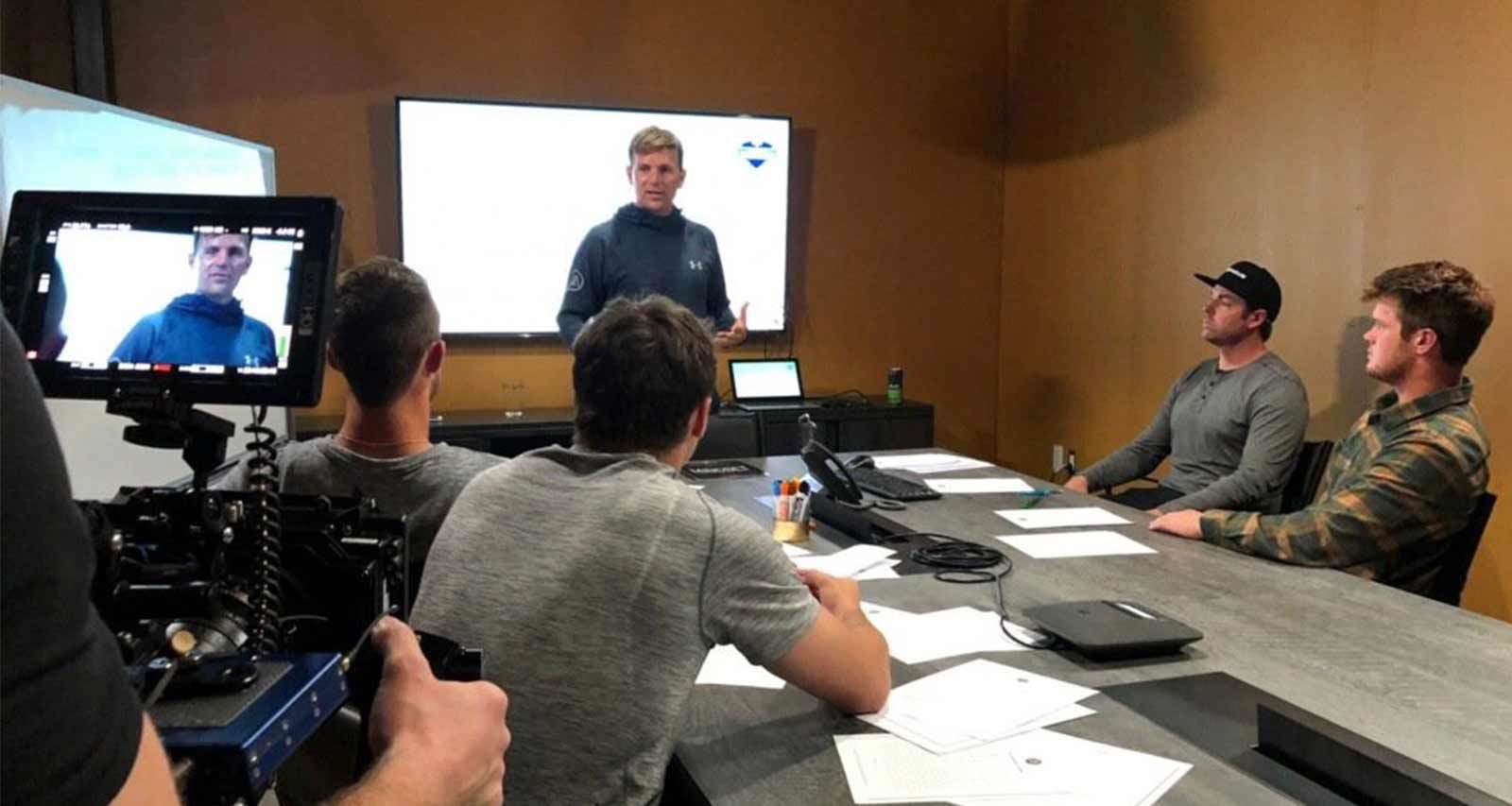 Until that point, Moawad was seemingly a regular college kid. He was going to school. He joined a fraternity. But his life was brutally interrupted with an out-of-the-blue cancer diagnosis.
"That was a real pivotal moment in my life," Moawad said. "It was like a car accident. It was just so sudden," Moawad said. "That life event became a really powerful learning moment for me."
"Stay in alignment with where you want to go. You just gotta make sure that our own behaviors really determine whether or not those things are possible."

– Trevor Moawad
With the guidance of a youth minister that encouraged him to recalibrate his values and habits, Moawad said that he made small, fundamental changes to his life. As he tweaked and shifted, he gradually rebuilt his momentum, carrying him through college graduation. He went on to become a teacher and soccer coach, before embracing his vocation as a mental conditioning coach.
"I really understood that progression of 'be good where you're at before you worry about being good any place else,'" Moawad said.
The mental trainer explained that he gave his best to whatever was in front of him, and that giving his all made it possible to find success at a higher level. Moawad started his teaching career coaching B-team youth soccer in Boca Raton, Florida. Years of dedicated work later, the list of Florida teams that Moawad worked with expanded to include the NFL's Miami Dolphins.
"By being a good B-team coach, I got moved up to the A-team," he said.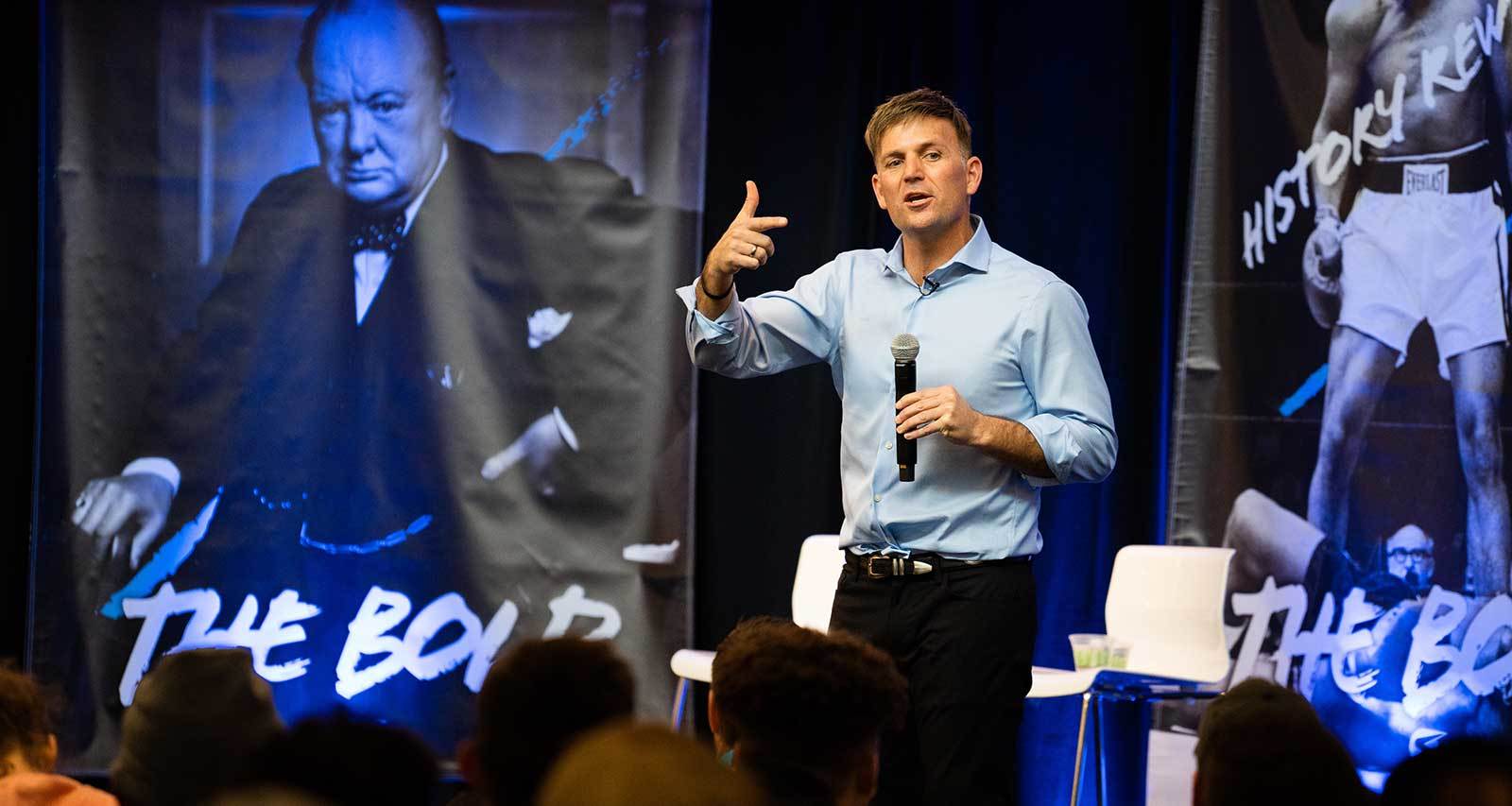 But even though he has found incredible success in an industry he in many ways created, Moawad does not believe that he is significant – yet.
Thinking of his father who was cherished and respected by so many, Moawad believes that significance comes from making an meaningful impact on everyone you can. Of course, at the end of the day, Moawad believes that the person who can have the most impact on your own life is you.
"Stay in alignment with where you want to go," Moawad says. "You just gotta make sure that our own behaviors really determine whether or not those things are possible."
Moawad's sharp and focused ability to navigate his world has guided him through challenges to where he is today: an internationally renowned mental conditioning coach, an entrepreneur and business leader, a partner and friend to companies like Snap! Raise, and the soon-to-be author of a book about his experience and philosophy to be released early next year.
Moawad has built a successful career carrying on his father's legacy of teaching mental conditioning principles, and Moawad thinks his dad would be proud – not just that his son has dedicated his life to teaching these principles, but that he has dedicated his life to living them.