A baby bird arrived to an animal rescue in an Uber after a man had found the two-week-old Lesser Goldfinch but was too intoxicated to drive…
What do you do when you find a sick, injured or orphaned wild animal, but you've had a few too many?" the Wildlife Rehabilitation Center of Northern Utah wrote on Facebook. "WELL, this rescuer called an UBER driver!"
The WRCNU learned that the people who found the bird had been drinking and didn't want to drive.
""Impromptu, sitting in some camp chairs, hanging out, having a few drinks when we had a visitor fall out of the sky," Tim Crowley said.
He said the bird couldn't fly, and they couldn't figure out where it had come from.
Crowley texted a photo of the bird to the WRCNU, which recommended they take the bird in to get help.
Because they'd been drinking, Crowley explained they wouldn't drive.
"At first it was a joke, like, 'Hey, maybe we should just call Uber!'" he told Fox 13. "Then we were like, 'No, really. Why not? We're paying them'."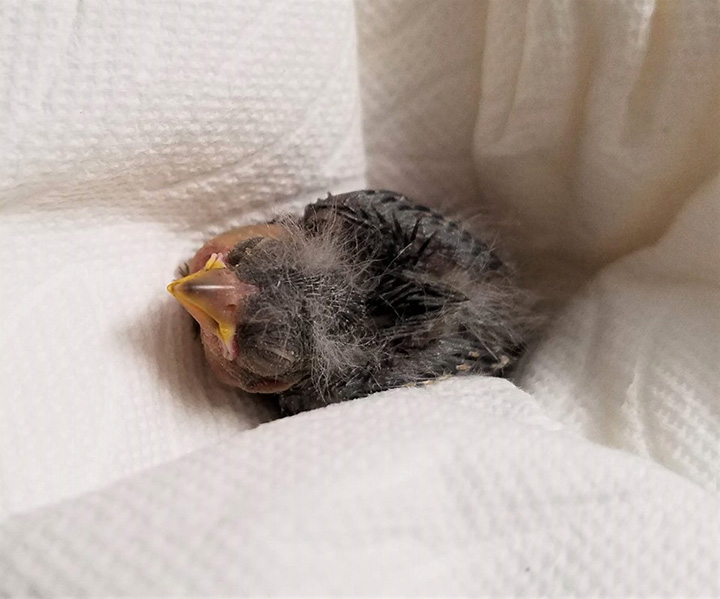 Credit: Wildlife Rehabilitation Center of Northern Utah
The first Uber driver canceled on them upon learning of the unique ride situation. So when they ordered again, they did not tell the driver that the bird would be riding alone until after she arrived.
Buz Marthaler, the rescue center's chairman, said the bird would have died had it not gotten help or been able to be put back in its nest.
Marthaler told Fox 13 that the bird is doing great and they'll be able to release it at the end of summer just before the migration.